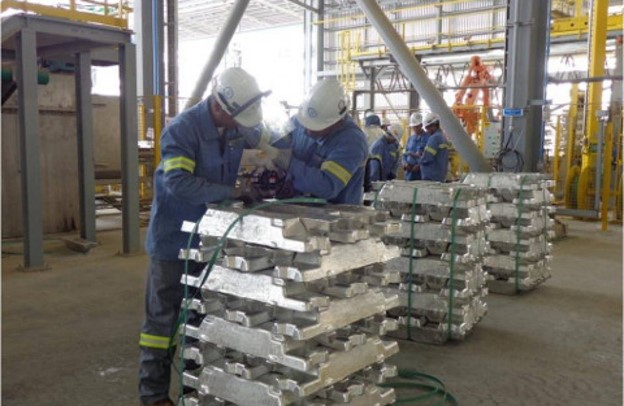 As per the International Aluminium Institute recent report predicted a jump of 40 percent in aluminium demand by the end of the decade, calculating that the global aluminium industry will need to boost overall primary aluminium production by 33.3 million metric tons per annum to keep pace with demand.
The report, entitled Opportunities For Aluminium In A Post-Covid Economy, says that demand is expected to increase the greatest in the transportation, construction, packaging, and electrical sectors. Those four sectors are likely to make up 75 percent of the growth of aluminium demand this decade, opines the report.
The People's Republic of China is expected to account for 2/3rds of the coming demand, with an expected need of 12.3 million metric tons per annum. The rest of Asia is expected to require 8.6 million metric tons of primary aluminium per year, while North America and Europe are expected to need 5.1 million metric tons and 4.8 million metric tons per annum, respectively.
IAI Secretary General, Miles Prosser said in a press release that the report helps shine a light on trends in the aluminium sector.
"The IAI commissioned this report to better understand the drivers of future aluminium demand and to ascertain what we need to do as an industry to meet consumer expectations on both demand and sustainability. The figures in today's report show that as society increasingly focuses on efficiency and sustainability, so are the market opportunities for aluminium. Within each of the sectors, key drivers of demand are linked to sustainability and climate change issues."
CRU's Head of Aluminium, Zaid Aljanabi said that sustainability will continue as a prime concern for consumers in the coming years.
"The aluminium industry has an opportunity to continue to advance its sustainability credentials; listen and respond to consumer expectations; and work along the value chain to deliver more sustainable products and services to consumers. CRU Consulting has been advising clients in the aluminium industry for more than four decades, providing independent and proprietary advice to clients across the value chain"
"As we seek a sustainable future in a decarbonised world, aluminium has the qualities that consumers seek – strength, lightweight, versatile, corrosion-resistant, a good conductor of heat and electricity and is recyclable," concluded Prosser. "Around 75% of the almost 1.5 billion tonnes of aluminium ever produced is still in productive use today. This metal has been at the forefront of many industrial and engineering innovations of the 20th century and continues to power a sustainable future. Meeting growing demand sustainably is a challenge for the entire value chain but the industry has the expertise and passion to find the solutions needed to reduce the carbon intensity of our primary metal."