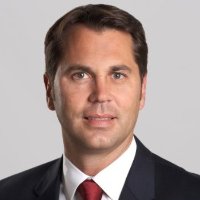 ASK CHEMICALS' VOC-REDUCTION SOLUTIONS
ASK Chemicals , a leading global producer of high-performance chemicals and materials, offers customized solutions to help foundries comply with strict emission limits, particularly with respect to volatile organic compounds (VOCs). VOCs are highly volatile organic substances produced during core production and storage.
As global concern for environmental protection and sustainable practices grows, more stringent VOC limits are being enforced worldwide. For instance, Germany's current VOC limit is 150 mg C/m³, with the target value expected to drop to 50 mg C/m³ in eight years. Similarly, China's current national limitation for non-methane hydrocarbons (NMHCs*), a type of VOC, is 120 mg/m³, with some provinces imposing even stricter thresholds.
To comply with these emissions limits and maintain production permits, foundries must find effective ways to reduce VOC emissions. One strategy is to use highly efficient binder technology that reduces the quantity of organic material. Foundries adopting this approach successfully reduce emissions in the core shop and – additionally – lower gas pressure during pouring. Ultimately, using a high-efficiency binder helps to even minimize amine gassing, resulting in reduced core shop odors and VOCs. Another approach is to use binders with high-boiling solvents, which also results in less odor and fewer VOCs in the core shop. Alternatively, optimizing process parameters, such as adjusting drying oven temperatures to a minimum, can reduce VOC emissions and save energy costs.
"At ASK Chemicals, we firmly believe that 'less is more.' Using less, but more efficient binders, helps to reduce emissions and optimizes the total costs of ownership," says Thomas Glattes, Executive Vice President Europe. "We always take into account the specific foundry emission footprint and the task of our customers to reduce emissions. Our solutions are tailored and optimized to the unique requirements of our customers."