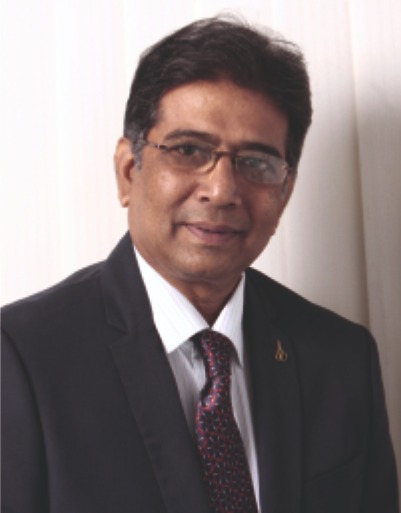 During our engineering days, we used to believe 'Till the time Phase Diagrams do not change, basic metallurgy and thus the metals industry can not change'. Jokes apart but this was the sincere belief of we metallurgists at the time of passing engineering. While the metallurgists have studied every line and curve of this fundamental governing diagrams of various phases of metals and alloys, the others may also have heard of it.
Those were the years when the other industries, especially the IT sector was going through a great transition. Every six months or so, we used to hear about a new language, a new platform or a new software. Lot of innovation was taking place and steering the industry ahead. An IT professional got to update himself every year or so in order to be in the game. In a way, their learning never used to get completed. We (atleast I) used to think that we working in metallurgical sector are quite lucky that we don't have to study every now and then to keep ourselves updated. That much research activity, may be happening at research institutes, but was not getting absorbed and adopted by the industry. The result was quite obvious. Years after years, the industry used to follow same old processes, techniques and procedures. Very rarely we used to hear about some innovation or a new process, otherwise for many years, the industry was proceeding exactly as per the metallurgy text books. No change at all !
All this changed when India opened up its economy in 1991 and along with many economic measures, metals sector too was opened up. This meant that the existing quota system and the liasence regime was going to be abolished. The metal prices will be no more controlled by the government and will be influenced by the market forces, domestic as well as international. This completely changed the environment and the sentiment of this conventional industry. The industry was now exposed to the global marketplace which exponentially increased the opportunities as well as the competitions. The pressure of producing quality metals at minimum price and delivering in minimum time span started mounted and all this nesseciated the innovative approach, new technologies, latest processes etc. in order to be competitive. On environmental front, today metals production is no longer a dirty business. Even a sponge iron unit, which one time used to be full of carbon dust, is now a neat and clean place. Many steel plants proudly announce that they are a zero emission plant. And yes, now the industry continuously discusses innovations and adopts them on a regular basis, on the shop floor and also in the office. Finally the metallurgists have to again go back to basics, re-examine every process and think if there can be a better alternative.
Few years back, we used to cry that there is no synergy between the industry and the research bodies but now I must admit that the scenario is changing very fast. New technologies,  processes are being employed and the industry is constantly in 'upgradation mode' !